Explore The Hauntings of Muncaster Castle This Halloween
Looking for that next Halloween adrenaline rush? Look no further than one of Britain's most haunted castles, right in the heart of Cumbria.
For years, the 13th-century estate has hosted some of the best Halloween activities Cumbria has to offer.
From scary mazes to fire juggling shows, alchemy workshops, and even axe throwing. However, a dark history looms over the castle, with unexplainable paranormal phenomena and the ever infamous legend of Tom Fool…
Will you dare to visit Muncaster Castle this Halloween?
Among a plethora of family-friendly activities, one of the scariest events the team has on offer at Muncaster is the tours of the castle.
Perhaps the most authentic insight you can get into Muncaster's dark past, the castle is one of Britain's most haunted.
Take a trip inside and witness the spooky stories which unfolded during the height of the castle's history.
Included but not limited to; the legend of Tom Fool, the Muncaster Boggle, and the hauntings of the tapestry room.
In real life, Tom Fool was known as Thomas Skelton and is described as a powerful force at Muncaster Castle.
He was the jester turned serial killer who led visitors to their death in a cliff-side quick sandpit and murdered a carpenter called Richard in the castle workshop.
This was reported in 1825 to be a favour to his friend and knight, Sir Ferdinand. The knight is said to have been involved with a spiteful love triangle between Richard and the daughter of a steward at the castle, Helwise.
An eerie tale showing how Tom's loyalty surpassed his own morality.
The haunting stories don't stop there, however, as several have sighted the "White Lady" ghost in the gardens and roadways around Muncaster.
Known as the Muncaster Boggle, this is said to be the ghost of Mary Bragg, a young girl who was murdered in the early 1800s on the road near the main portcullis.
Young children seem to remain synonymous with the hauntings of Muncaster, with another story accounting for the ghost of Margret Pennington.
An ancestor of the family who currently owns the estate, the young girl was regularly ill and died in the castle in the late 1800s.
It is said her ghost haunts the tapestry room in which visitors have complained about sleepless nights, hearing footsteps outside the room, doors opening when nobody was there and the cries of a young child.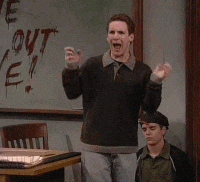 If you dare experience this yourself, Muncaster offers an overnight ghost sit where a small group can spend the night in the castle.
Although expert paranormal researchers often visit the castle to try and make sense of these strange occurrences, none have been able to seek rational explanations for the ghostly sightings and spine-chilling hauntings of Muncaster Castle.
Be sure to visit the ominous castle this Halloween and check out the other events Muncaster has to offer, with more information available via their website:
https://www.muncaster.co.uk/halloween-week